Streamlining solar home system maintenance in East Africa
How might we empower local technicians to maintain solar home systems in rural Africa?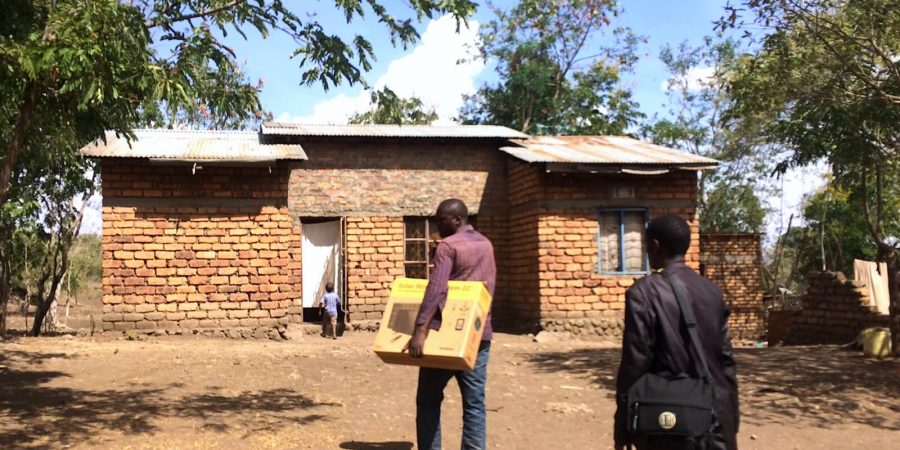 Mobisol technicians visiting a customer to install a new solar home system
Mobisol distributes and services PV solar systems for rural households and small businesses in East Africa. Its former servicing process was based on phone calls and excel-sheets – prone to errors and not suitable once Mobisol's operations scaled up, hence the goal to create a smartphone application for its staff. The app should also assist the technicians in the maintenance process and help make most out of this touchpoint with the customer.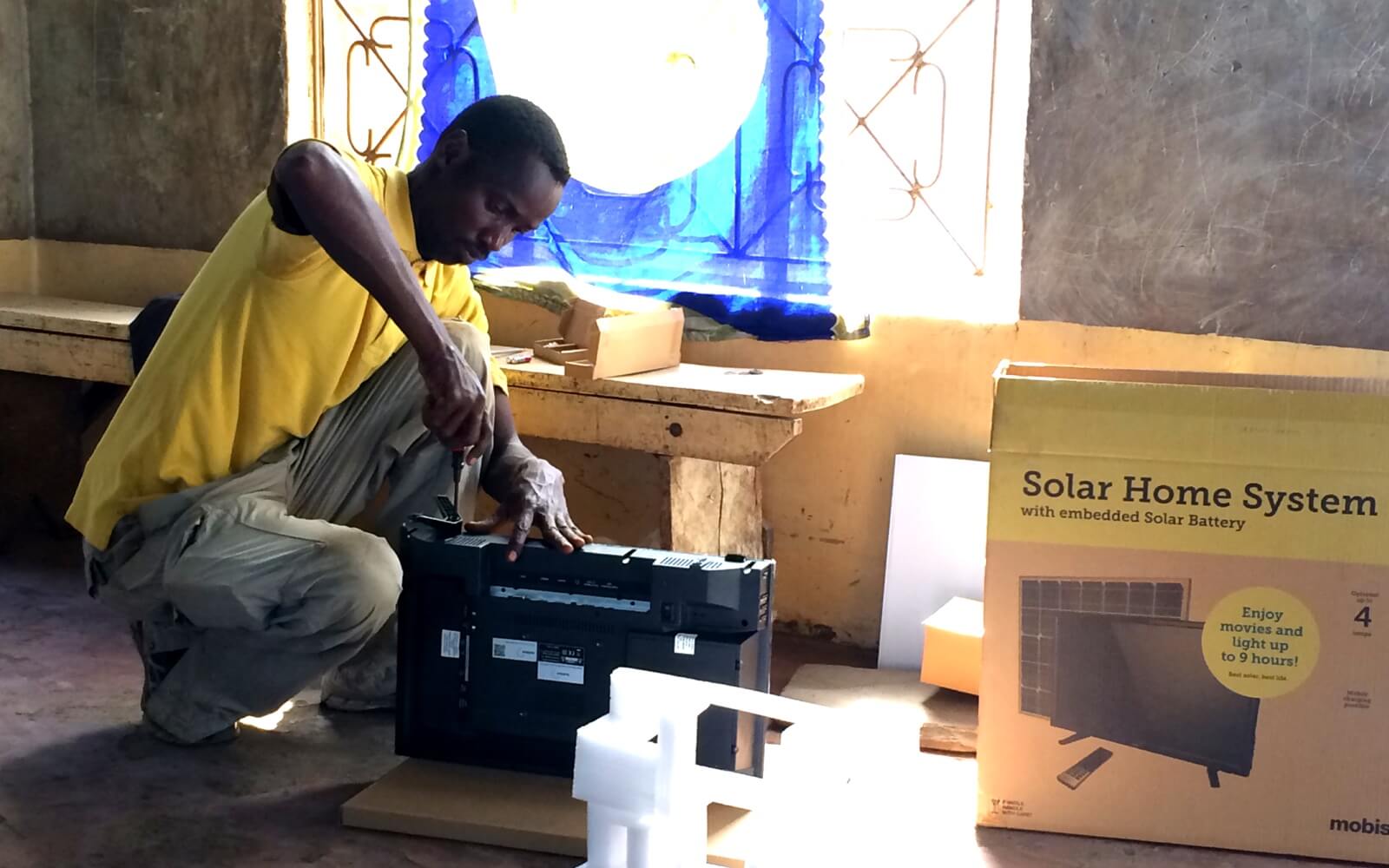 Guided by an android app, freelance technicians are able to service Mobisol solar home systems.
We started of by creating a journey map and service blueprint to get everyone aligned on how the process currently works and how an ideal workflow would look like. We then built various mock-ups and used them to engage with staff on the ground to further discover what the app should do.  Ultimately, we produced the visual design for the android app and created its UI-framework for the subsequent programming.
By the end of 2017, the Fundi App had become the standard application for all Mobisol technicians, who are currently servicing 200,000 systems worldwide. It is now also part of the company-agnostic software suite Paygee, which was recently introduced to the market to help ease last mile distribution challenges for businesses operating in the Global South.