How might we uncover the mysterious ubiquity of Vespas on Zanzibar?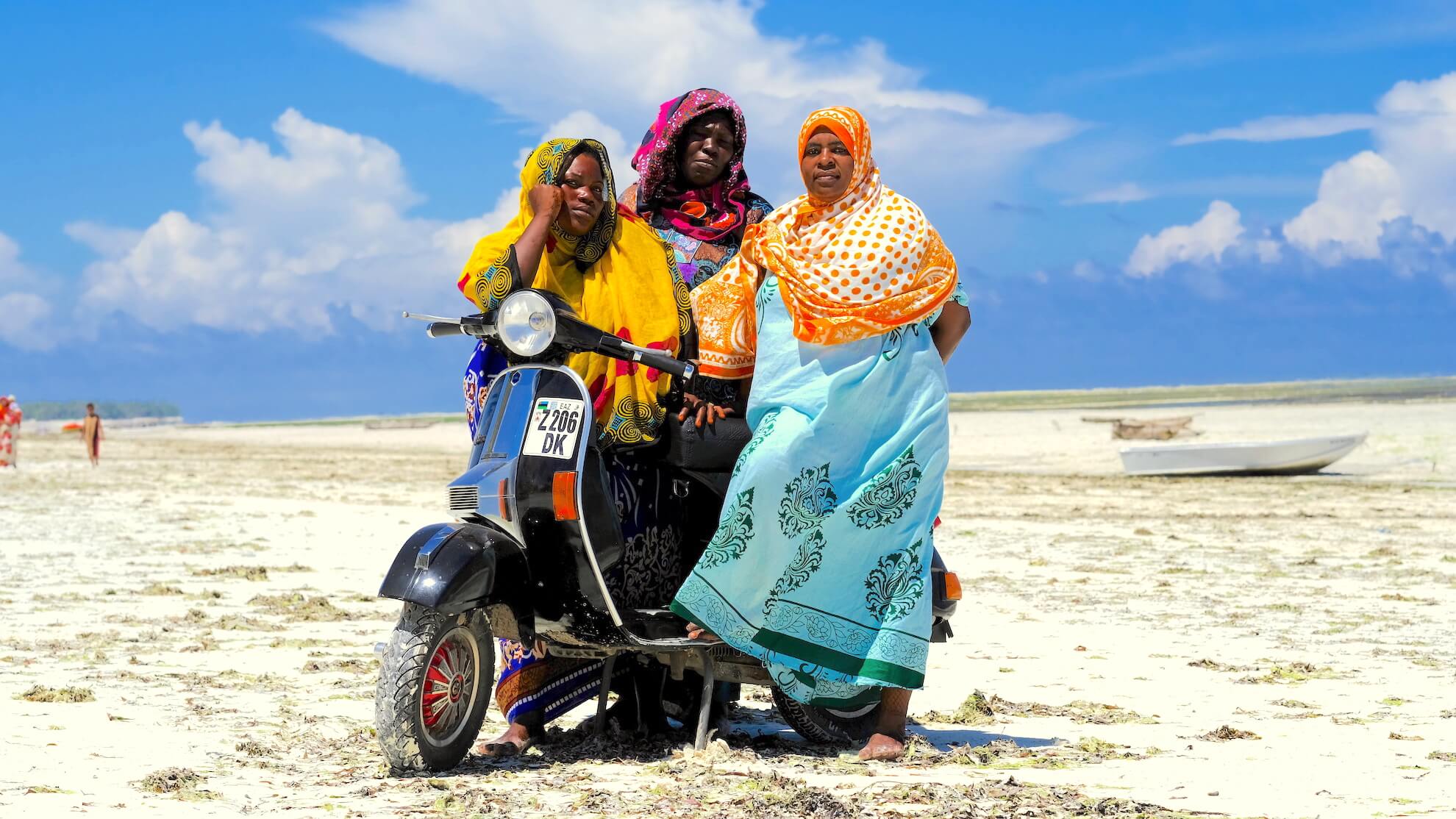 Wanu (right) with friends on her Vespa
The initial goal of this project was to invest our resources into a non-commissioned piece that we can use to train our senses and share with the world. Our hook was a minor observation that had been occupying our minds: Why are there so many Vespas on Zanzibar, and nowhere else around? Initial desk research spurred our curiosity and we crafted a research plan together. The idea then grew into an investigative research project that brought our field researcher Sebastian to the fringes of Zanzibar and us at home to the edges of our seats.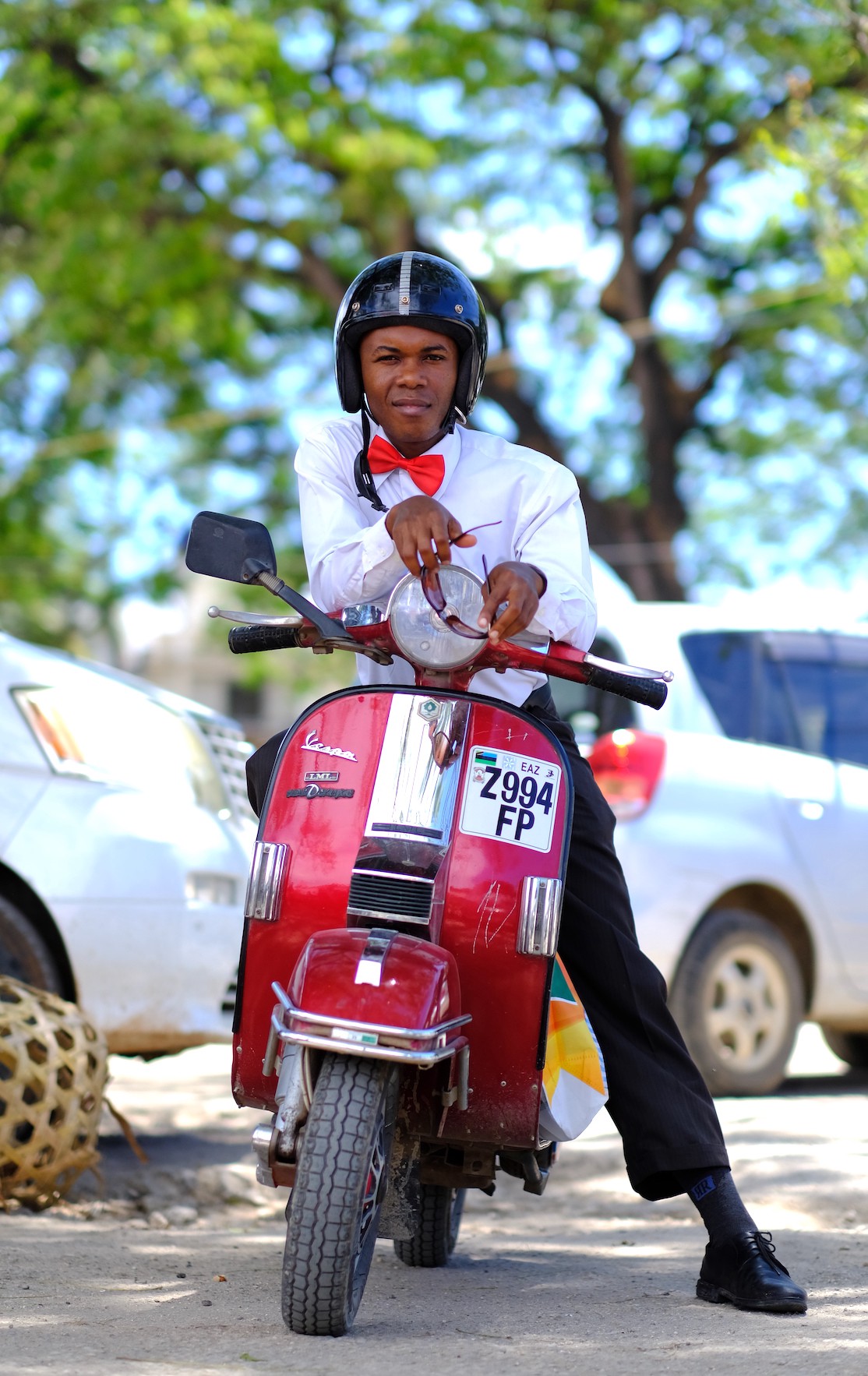 "Wednesday is red bowtie day."
Our main take-away from this case: They real world is messy and there is always more than one truth. Research is never unbiased and our approach to working with that: Be aware of your misconceptions, make them explicit, and try to stay in divergence as long as possible for a thorough sense-making process. A side effect was the invention of a new type of open-ended investigation, which we call counter research (and yes, we refer to the timber structure with cold drinks on it).
You can read the whole story ↗︎ here.